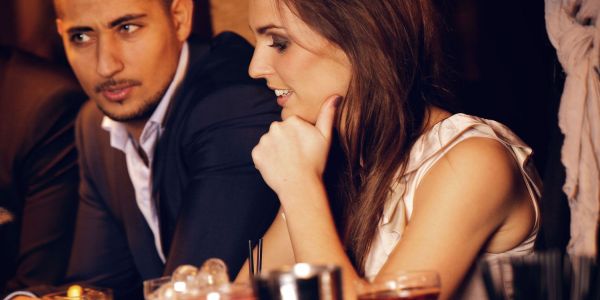 In an era of Facebook, Twitter and Google+, relationships can start with the click of a mouse. 40 million people use online dating sites and the speed of commitment is just as fast as the ease of connecting. People who meet through these sites date an average of 18 months before marrying, compared to 42 months for those who meet offline.
Such whirlwind romances have an element of risk: online dating fraud rose 150% in the past year! When you're looking at a lifelong commitment, a little time checking out the facts is well spent. A lifetime of trust begins with knowing the truth.
The Defender Series™ Relationship Screening Solutions offer peace of mind in affairs of the heart. Two levels of background screening help confirm a potential relationship's intentions. Additional searches are available when circumstances warrant, such as Professional License Verification and Education Verification.
Defender Series™ Relationship Screening Basic (Level 1) Package
Our Basic Relationship Screening Package saves you 5% off ordering these searches individually and includes:
InstaCriminal Nationwide Search—Virtually instant multi-jurisdictional search of state and county criminal records compiled from counties, Department of Corrections and Administration of the Court across the country. Also includes reporting from:
Social Security Address Trace—Returns full name, age, date of birth and a complete address history, including dates and phone numbers at listed addresses. Data is crosschecked through the Social Security Death Index to prevent the stealing of a deceased person's identity.
National/International Watchlists—Results from sources such as Office of Foreign Assets Control, National Sex & Violent Offender Database, P.R.I.O.R.S. and the Foreign Nationals Database, Interpol, CIA, Immigrations and Customs, FBI Most Wanted and more.
Sex Offender Search—Accesses state and Native American sex offender registries.
Defender Series™ Relationship Screening Upgraded (Level 2) Package
Our Upgraded Relationship Screening Package saves you 10% off ordering these searches individually and includes everything in our Basic Relationship Screening Package as well as:
Federal Criminal—Reveals criminal complaints brought on by the U.S. Government against defendants of federal criminal law.
Criminal Search (Single County)—Searches felony and/or misdemeanor indexes (involving statutory offenses) for the past 7 years. Results take longer than InstaCriminal searches but are more in-depth and detailed.

PLEASE NOTE: Some counties may charge additional fees for data.