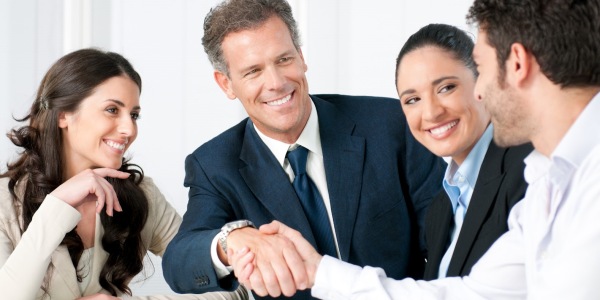 Our partnership will provide you with:
Superior information quality
Secure state-of-the-art technology
24/7 online access; most results are instant
Competitive pricing on employee background and credit checks
Responsive experienced support
Regulatory protection including FCRA requirements
Comprehensive searches of multiple national databases
Let us help you:
Confirm the trustworthiness and reliability of applicants
Reduce costs by preventing theft and fraud in your workplace
Avoid liability issues and litigation
Lower your training and turnover expenses
Maintain safety and security within your company
Comply with applicable regulations and avoid fines and censure
Our focus is on protecting your business or organization…
…but the bottom line is ROI.
While there are very real benefits to background screening involving personal safety and company reputation, the truth is a business owner likes to know that the expense of background checks pays off in dollars and cents. Our experience has shown us that the return on investment for the screening process is huge. In fact, you can weigh the cost of screening a new employee against every single potential downside expense and realize a profit in the balance. Consider the potential cost of:
Discrimination lawsuits
Workplace violence
Employee theft
Company scandal
Training costs of bad hires
Lost production
Identity theft
Intellectual property theft
A single incident in either of these categories can be damaging to a business. While background screenings are a real expense, their cost pales to the potential loss from any one of these dangers.
We know the challenges facing every business and organization. We work to keep your screening costs down by using our own proprietary Web-based search interface and training you or your representative to perform the searches. While we can do the searches ourselves and are always available for questions and assistance, having your own access to the search site saves you time and money.
We have also ensured that the quality of the results is exceptionally high. The searches are comprehensive and intelligently designed, and each negative result is researched and confirmed by a trained investigator.
Our customized search packages can be modified and fine-tuned to serve your needs—growing and adapting as your company grows.
Accreditation Prevents Liability When Screening
You should look for accreditation when choosing a background screening provider. It proves a provider's procedures are compliant with industry best practices and affirms industry knowledge and expertise.
To become accredited, consumer reporting agencies must pass a rigorous onsite audit, conducted by an independent inspector, of their policies and procedures as they relate to the following critical areas:
Legal Compliance
Consumer Protection
Information Security
Organizational Integrity and Ethics
Ability to Train and Educate Clients
Accuracy and Depth of Products
Quality and Accuracy of Public Record Researchers and Background Specialists
Employees' Background Check Expertise
Our Process
Getting started is fast and simple.
Contact us. We will provide you with easy and clear account set-up forms, including authorizations for the employees you allow to conduct searches.
Get trained. We show you exactly how to access the password-protected Background Screeners of America (BSA) search interface and select exactly the searches that will return the information you require. We also supply any necessary forms and releases required by governmental agencies.
Search. You log in whenever you want, enter the prospective new employee's information and click to choose the background investigation you desire.
Partnering with i-Verified Saves You Time and Money
i-Verified strives to deliver the best and most reliable background checks and has the flexibility to adapt to your changing needs over time. By establishing ourselves as your trusted partner, we deliver reliable, complete, and current information, legal compliance with all applicable federal/state/local laws, unparalleled customer service, and the best overall value.
We empower employers to make informed hiring decisions by providing timely, accurate and complete employment background investigations. i-Verified conducts criminal record searches directly at each of our nation's 3,500 plus county courthouses, covering the entire United States.
We work directly with your organization to develop an effective pre-employment screening program that addresses your unique needs. Our background check solutions can include any combination of the following pre-employment screening and background check services.